By: PMG Team
A Pet Owners Guide to Preparing Your Home for Sale
Tags: Pets and moving, getting home ready for sale, selling home in Brampton
Selling your home is stressful enough. Selling one when you have pets can be even more stressful. Do you move the pets out of the house? How do you hide toys and food dishes? Is the odour as bad as the commercials make it seem? These are questions you are probably asking yourself.
Common advice is to minimize any signs that there is a pet in your home. Here is what we recommend for staging your home when you own pets.
Relocate your Pets
As painful it is to be away from them, relocating your pets during the sale of your home can relieve a lot of stress in this process.
Ask friends or family to help, or seek out a nearby kennel. Sending them away for long periods of time can be very difficult, so at minimum you should try to remove your pets during open houses and during showings.
Remove Stains and Odours
As much as you deny it or get used to is, the fact is, pets smell. And if your house smells, it's less likely to sell. An odour free home is everyone's preference. Remove all stains and vacuum daily to remove odours. Open windows and vents to air out your home to allow trapped odours to escape. Baking fresh bread or chocolate chip cookies is a good way to cover up odours, but not right before a showing or open house, otherwise it could be too strong for some.
Cat litter boxes are a different problem all on their own. The best option, if possible, is to take your litter box outside. If that's not possible, make sure that it is covered and hidden.
Remove Damaged Furniture
Stained or damaged furniture can let buyers know that there are pets in your home. It's also just unattractive and can make potential buyers think you don't care for your furniture or the home. If your baseboards have taken a beating, try a fresh coat of paint to give a clean slate to what the home can be for people seeing your home.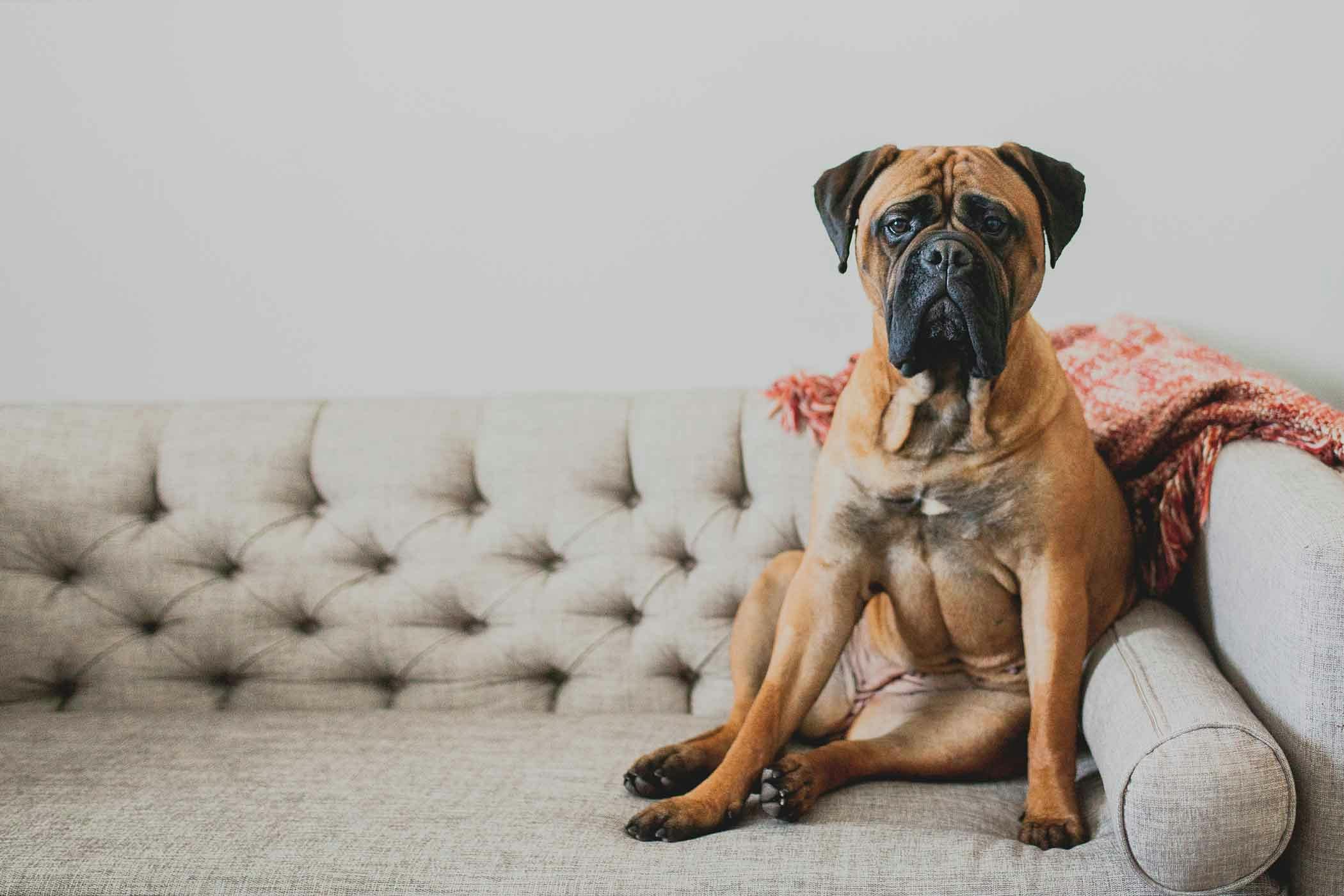 Don't Forget the Yard
Clean Up the yard and check for signs of pets outside as well as inside. The last thing you need is for someone to have an accident in evidence your pets left outside. Double check to make sure your pets haven't created divots and holes in the lawn or scratched up the fencing.
Showcase a Pet-Free Home
A qualified home stager will recommend removing as many personal items from your home before selling to help create a blank canvas for the next owners. For pet owners this means removing toys, food and water bowls, cages and scratching posts. Even photos of your pets are not recommended to leave around.
Remember, it's not your home, it's a buyer's potential next home, and if that home has a pet in it is theirs to envision.